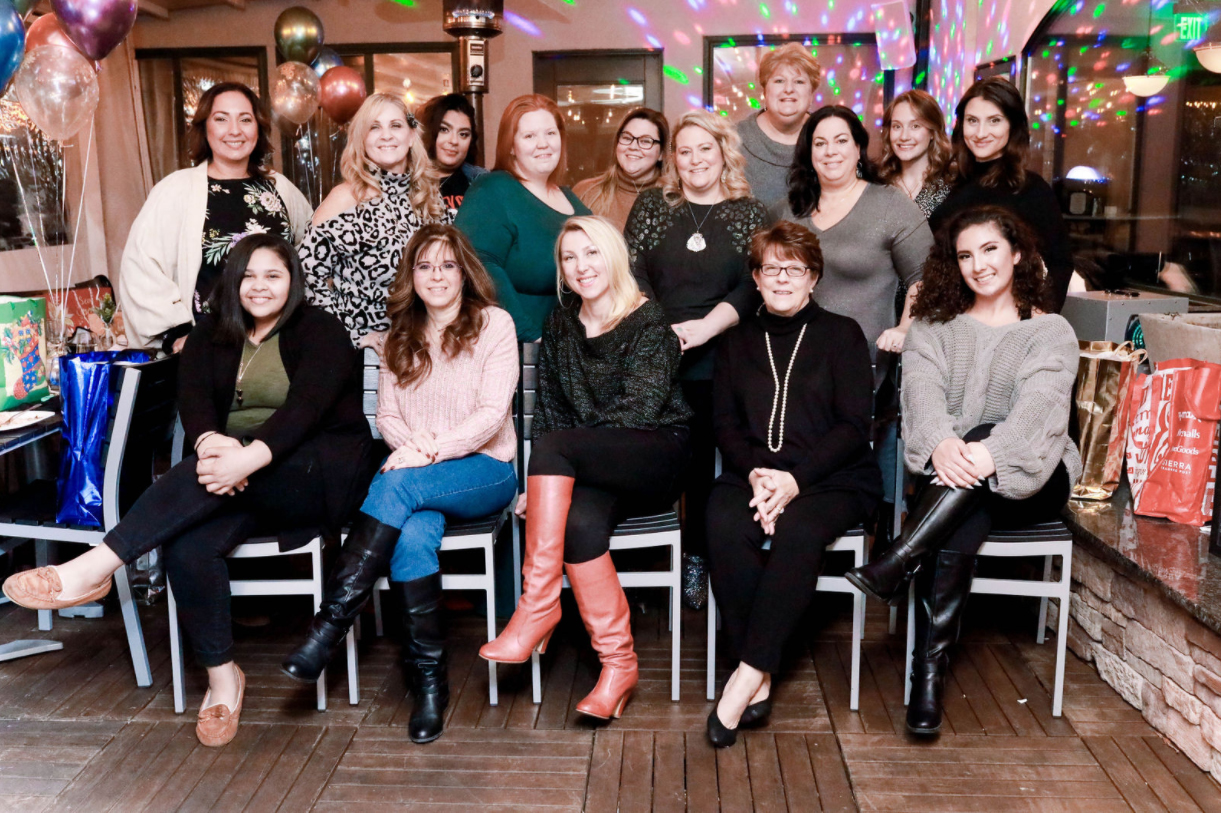 Salon blonDi is comprised of a team of independent business owners offering a wide variety of salon services. Housed under our salon roof we have a host of hair stylists, nail technicians, estheticians, and spray tan artists. Each one of these small businesses brings unique character and experience to our community – click on each artists photo to learn more!
Look for each persons booking link or booking instructions under their individual photo!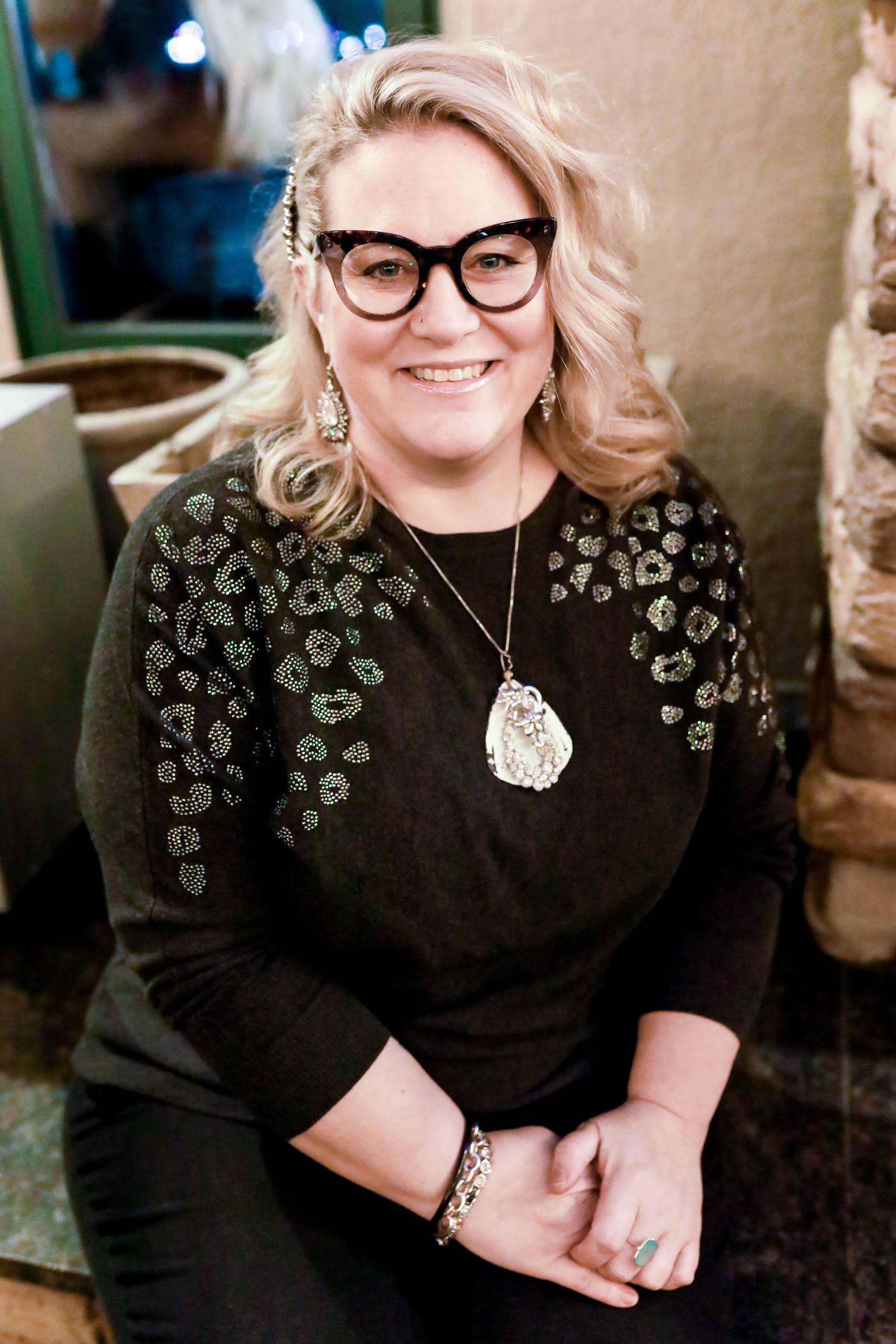 Jennifer DiMatteo
Owner, Salon blonDi
Jen started out in 1995 at Schilling-Douglas School of Hair Design, and jumped right into her first salon working as a shampoo girl. For 17 years she worked behind the chair for other owners and then in 2012 she decided she was ready to spread her wings, taking a leap of faith in opening Salon blonDi and never looking back!
Certified in Great Lengths, Hotheads and Bellami Hair extensions, Jen loves giving her clients long luscious locks with hair extensions. She also is big into going to hair classes and continuing her education – new techniques for highlighting is something that she loves to bring back to her clients.
When she is not in the salon, she loves to try out new restaurants or just stay home.
To book an appointment with Jen visit her
online booking link.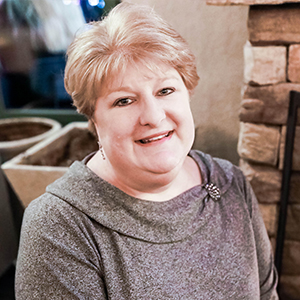 Lori Berry
Booking: (302) 353-7290
Lori specializes in color, foils, perms and haircutting. With over 25 years of experience, she enjoys getting to know each client individually. When not in the salon, she loves traveling and spending time with family.
Ashley Bachman
Ashley is a native Delawarean who brings 12 years of beauty industry experience to the table. As an added bonus, she has 20+ years of experience in the restaurant & hospitality industry, so you are guaranteed to be satisfied when you are in her chair. Ashley is a Redken Certified HairColorist, Balayage Artist, and Finishing Specialist. She is known as a blonde guru, and also specializes in gray coverage/gray blending techniques for all shades under the sun. Ashley also enjoys cutting hair and challenging color correction projects! When she's not behind the chair, Ashley is busy being an Aunt to 9 humans and 2 mini dachshunds. She also enjoys pretending to workout, brunch, and advanced astrology.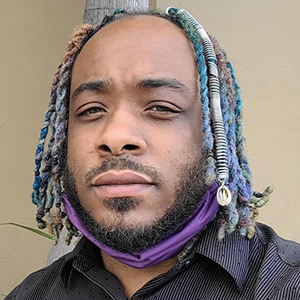 LaQwin Chapman
LaQwin is a licensed hairstylist and instructor. He has been in love with hair for as long as he can recall, attending the Paul Mitchell the School Delaware first a decade ago and returning in 2020 for his instructor's license. LaQwin specializes in silk presses, color, hair care, and… experiences! He has also worked as an instructor for the hair extension company Babe. During his free time, he loves to write music, sing and spend time with his family.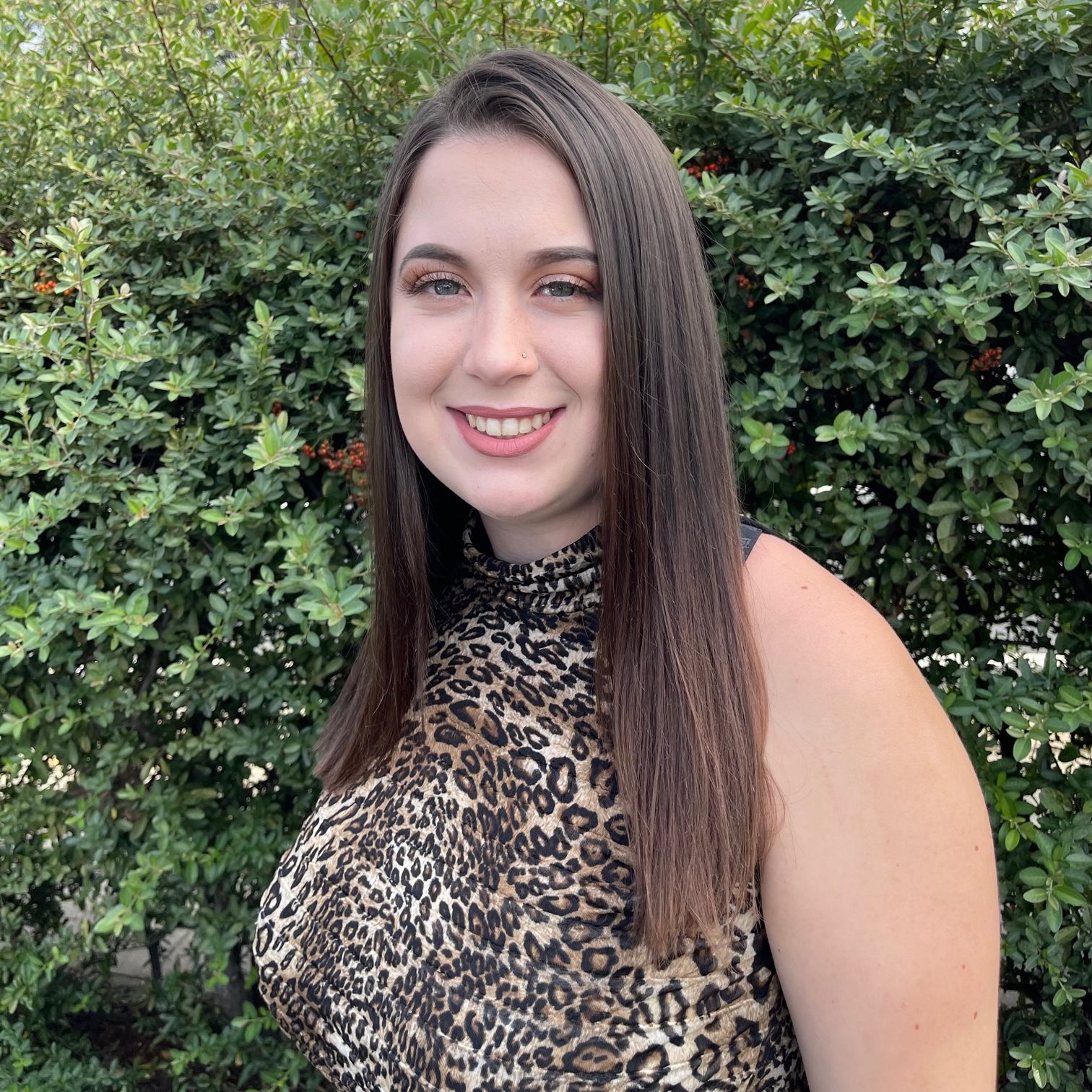 Bri Davis
Bri is an up-and-coming stylists but doesn't lack experience. An educator for Oligo Professional, education is one of the most important things in Bri's career, and she considers it a key to her success. New to Salon blonDi in 2022, she can't wait to tend to all your hair needs!
Shann has been licensed since 2008, working in salons for 14 years and behind the chair for 13. She is a Hot heads branded educator as well as a Brazilian Blowout Educator, a healthy hair advocate (hello split end correction!) and she loves using Leaf and Flower and Brazilian bond builder. The services she loves most are FUN fashion hair colors, dry texture cuts, double processes, and balayage. Shann excels at winging it!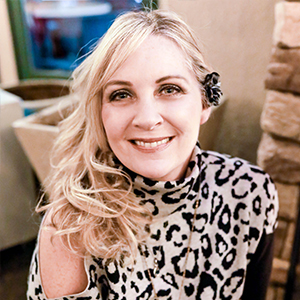 Alisha Hudson
Booking: (302) 468-9470
Alisha has been a stylist for more than three decades. Since graduating from Delcastle High School, she has spent the past 35 years styling, coloring and preparing many for their special occasions throughout New Castle County. When Alisha is not in the salon she likes to continue her education through attending hair shows and to spend time with her dog, friends and family – especially where sand is involved!
Jaclyn Kalodner
(302) 883-9146
Jaclyn graduated from the salon professional academy, a Redken school in 2012, and has loved being behind the chair ever since. A Redken colorist, she loves continuing her education and staying up to date with all the latest hair trends. Jaclyn enjoys all aspects of being a hairstylist, but specializes in blonding, balayage, and vivids.
When not behind the chair she enjoys hanging out with her pup Frank, or finding the best sushi spot.
Mary McCune
Text/Call: 302-981-5635 or
Mary has been practicing cosmetology since 2012, after she graduated from the Paul Mitchell School of Hair Design in 2011. Her passion is split equally between cutting and coloring and she is Redken certified and specializes in balayage.
When she doesn't have her hands deep in hair, she's out with her dog Mickey or hunting down a good brunch.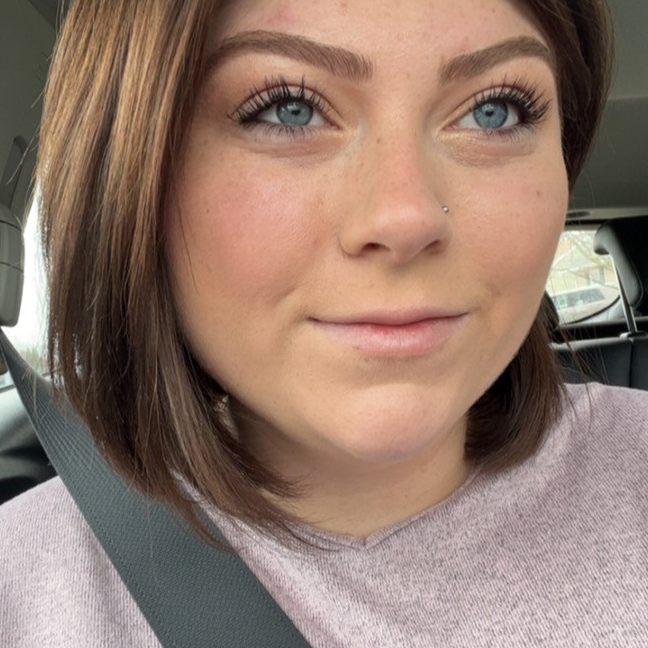 Olivia McPherson
Call: (302) 419-8943
Olivia started in the industry in 2020. Upon graduating from Hodgson Vocational High School she started to pursue her passion as a hairdresser. She loves tackling corrections, perfecting blondes, and hair-styling. She spends most of her time educating herself or taking courses to learn new and upcoming trends and techniques. She values problem solving and making you look and feel your best!
Linda Monroe
Booking: (302) 530-3052
Linda has worked in the industry for 26 years. In addition to working in salons for the past 10 years she also provides hair services to local nursing homes, specializing in color and haircuts for both men and women. When she is not in the salon, you can find her in continuing education classes, riding motorcycles with her husband, or spending time with her new pup and family.
Mynita Morrow
Mynita graduated from Schilling Douglas in 2011 and became a licensed cosmetologist in 2012 but as the daughter of a stylist, she has been doing hair since the young age of 10! Certified with Brazilian Blowout, keratin Complex smoothing treatments and Babe Hair Extensions she likes to say her specialty is simply "Hair Care."
Look for Mynita dancing around the salon to her favorite music when you visit – she loves to keep moving!
Ana Rivera
Originally from Puerto Rico and moved to Delaware in 2001, Ana has been a hair stylist for 24 years. She spent 8 years in NYC, she is trained in all hair textures and specializes in color and various blonding techniques. When she is not at work she is always furthering her development, whether as a mom or deep into the newest online hair course. Ana has recently expanded her services to offer extensions!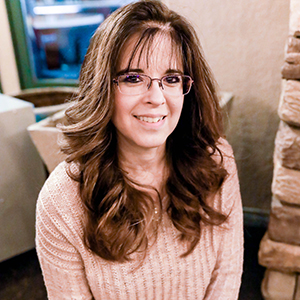 Kim Reynolds
Booking: (302) 660-1830 or
Kim has been a stylist for over 28 years and above all, loves spending time with clients – hearing and sharing stories – and giving them styles and colors they love. Kim is certified in GK keratin treatments, enjoys cutting and styling all women, men and children's hair. She also enjoys hair color, perms – even long hair spiral perms! When she is not in the salon, she can be found watching ice hockey or hosting family and friends at a BBQ.
Cathy Stiles-Denest
Cathy has been a stylist for over 40 years and also holds an Instructors License. A curly-hair specialist, Cathy is also a well rounded stylist who enjoys taking care of all of her clients style and haircare needs: her four decades of experience makes her great with cutting, color, highlighting as well. She spends her time out of the salon with her family and her son's Special Olympics and DSA activities.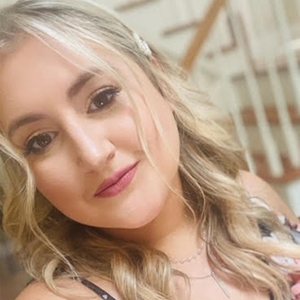 Lizzy Wilson
Ever since her first job as a shampoo girl, Lizzy has been in love with the industry. Now with over 10 years of experience, she specializes in advanced color services like balayage, traditional highlights, multi-tonal, & dimensional looks, as well as basic touch ups, haircuts, and general styling. She is always adding new skills to her repertoire. She has an open-door policy and is very extroverted, so feel free to ask her anything! Her view? Trust the process.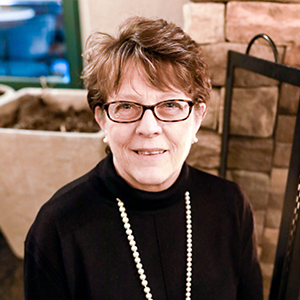 Karen Scott
After working a full-time job for 28 years, Karen decided to pursue something she loves and at 62, went back to nail school! Now in business for 4 years, she loves to do pedicures and gel manicures. In addition to beautiful nails Karen is also licensed spray tan technician at Salon blonDi. When she is not working, she loves to spend her free time with her family.